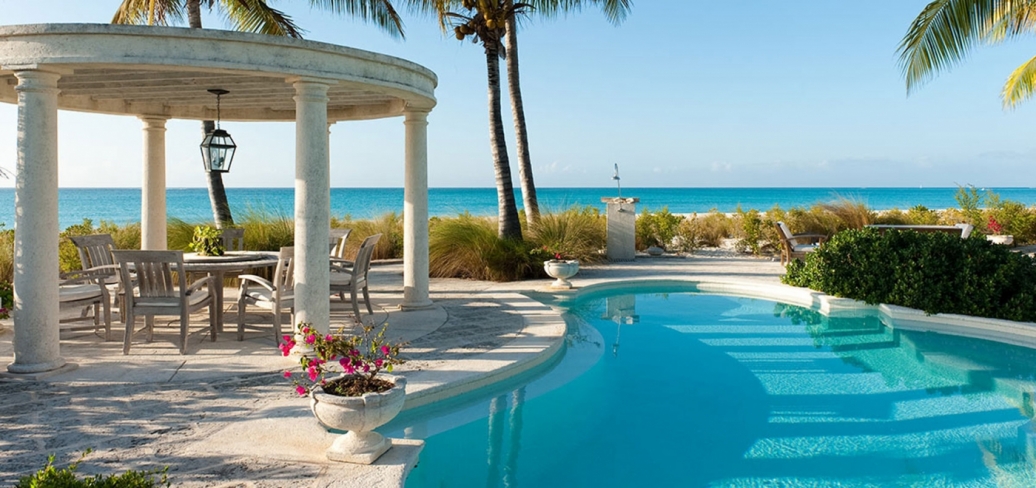 Stay For 7, Pay For 6 In Turks & Caicos Stunning Villa Coral House
By Eric Green | Jul 07, 2018
Villa Coral House is an architectural masterpiece, influenced by the work of the legendary theatrical designer Oliver Messel and recalling the 18th-century tradition of island plantation estates and offering one of the truest and most classic private villa rental vacation experiences in all the Caribbean.
The villa has caught the attention of the international media, as well as fans of Messel, who admire how it exudes the charm and character of the true Turks and Caicos.
Villa Coral House is spectacular to look at, and with its location, décor, amenities, and layout, it is also extraordinary to live in.
The floor plan gracefully integrates indoor and outdoor spaces, permitting simple yet sophisticated living.
The boundaries between the natural and man-made worlds fade as one room flows into another, providing cozy, comfortable nooks as well as formal areas to entertain and enjoy the ambiance.
The fierce attention paid to every detail doesn't stop with the furnishings.
Villa Coral House provides first-class, personalized services and privacy in a spectacular setting enabling you and those you love to experience a unique and unforgettable Caribbean holiday.

All bedrooms are located on the upper level around the out edges of the stunningly landscaped courtyard.