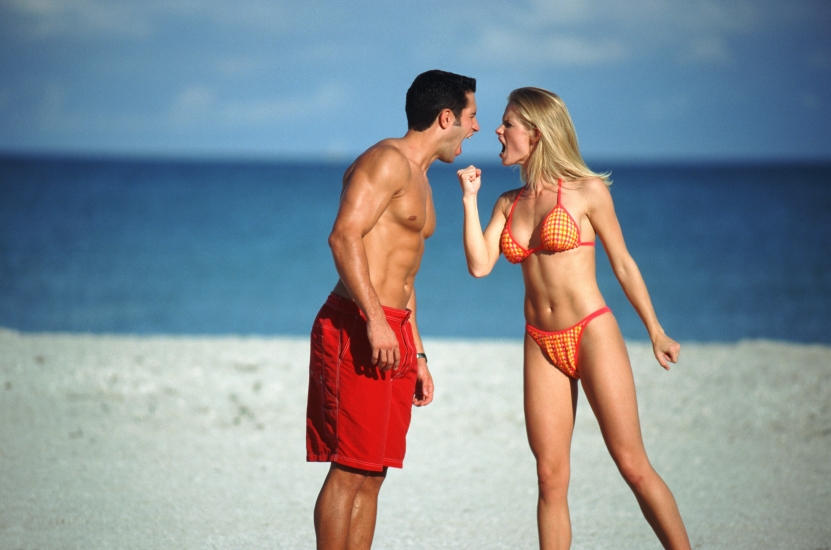 Are All Bedrooms Created Equal?
By Eric Green | Aug 10, 2017
Since I was very young, I've heard a particular rhyming saying about the correlation between the happiness of ones wife and the happiness of ones life. As simplistic as it sounds, there's merit to it. It doesn't end there either, and I find that extending the application of this sentiment across the board, to family, friends, etc., makes for a much easier day-to-day life for myself. I won't set myself back significantly to cater to others, but whenever possible I find that making sacrifices for others actually improves my own life experience.
I have never seen a more practical, real-world application of this ideology than in the bedroom selection process on a villa vacation trip – and by "selection," I really mean battle, I'll be honest.
You've packed, you've commuted to the airport, and you've flown through the sky, landed at your breathtaking, wondrous destination and arrived at your inviting, serene and luxurious villa. Now, frizzy-haired and road weary, comes the inevitable point where you, your significant other, your family and your friends need to decide on who gets which bedroom. Invariably, each villa has a number of choices in this regard.
For example, your private villa might have five bedrooms: three Kings, one Queen and one with a Twin or bunk beds. Nobody, and I mean nobody is going to want to willingly take the smaller bed. It doesn't matter that the dimensional difference is quite small; nobody will want to capitulate to having the "leanest" bed.
I want to share with you something that my own Private Villa Rentals specialist suggested to me before my first trip – something that I now swear by: have this discussion BEFORE you travel. It makes that first period of unpacking and distressing that much easier to know before hand where you're taking your bags and it saves on the entire "battle royale" situation that can occur.
My advice to you: take the damn twin.
Family first. Let them be happy while you bask in the understanding that very little of the true enjoyment of your luxury villa vacation is going to involve the size of your bed, and even when it does, smaller can actually be better.
If your travelling stag (or doe), take the small bed, enjoy yourself each day, double down on the daiquiris and retire for the night to awaken, refreshed, the following day. Repeat.
Travelling with a special someone? Oops! Looks like you're just going to have to get a little bit closer each night when the day is done. Believe me, worse things have happened, fighting over bedrooms being one of them. Be the bigger man, milk your sacrifice with the family and enjoy your time just as much as everyone else! Even if they're angry or feeling jilted for the first night or so, I guarantee you that once your significant other has had their first taste of the glorious Caribbean delights that occur OUTSIDE the bedroom, the sleeping arrangements will likely be the furthest thing from their mind each night! It's nothing a long day of wondrous sunshine and a nightcap can't put a quick end to.
If – for some reason – their discontent continues, or if you know your partner well enough to know that they will take issue with the situation the entire time, I have a further piece of advice for you: aim for the bunk beds! The distance will muffle the angry sounds a little and, let's be honest; it's hard to be upset about anything when you're basking in the glory of the top bunk!