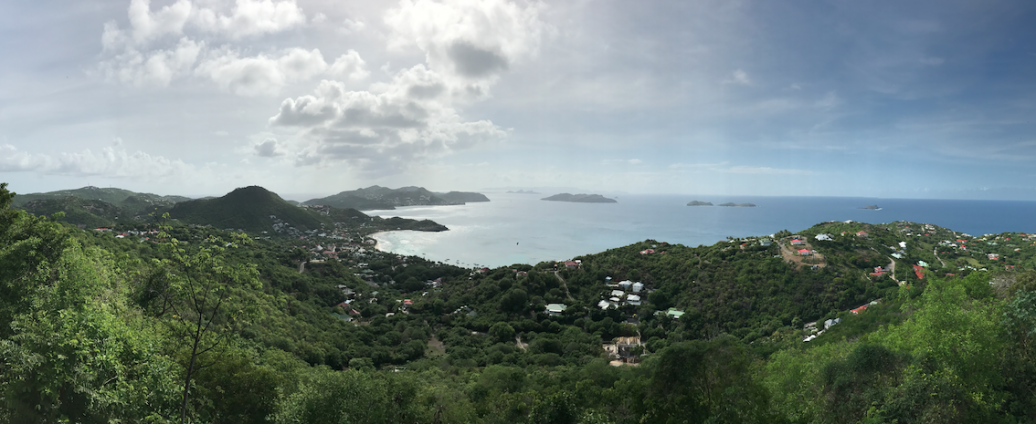 A Dangerous View
By Eric Green | Aug 23, 2017
Have you ever made an enemy for life, completely by accident? Have you ever had someone look at you – almost THROUGH you – with a facial expression that suggests you've recently insulted the memory of their ancestors or besmirched their daughters' honor?
Well, I have, and I'll be the first to tell you, it's an intense situation to find yourself in!
The Private Villa Rentals team has been working hard for a long time to secure some amazing deals for our clients around the festive season, that being the end of December and beginning of January, the block of time that encompasses Christmas and New Years. We've been on location, shaking hands and kissing cheeks, laying the groundwork for some offers that just can't be found anywhere else.
Long story short, we shook a LOT of hands.
So this is where our story begins. St. Barts, in the brief bit of down time between the Christmas festivities across the island and the indescribable New Years Eve celebrations that were gearing up to take place in Gustavia and villas of many of Hollywood's most acclaimed stars. They love St. Barts for New Years. The team, myself included, were enjoying that brief period of down time by touring the islands' properties and meeting with partners.
As we waited for our contact to join us for a villa tour, I was drawn to the view over the Baie de St-Jean, enjoying the cloudless horizon and toy-like properties below. Unbeknownst to me, as taken by this vista as I was, a local property-owner was approaching up the hill to ask us our business. I will admit that I saw him. I registered his existence but, as I knew he wasn't the person we had come to meet, I wrote him off as someone simply going about his day and returned my eyes to the view and again became lost in my own thoughts.
For those wondering, the view I'm referring to is the picture above. Can you blame me? It's gorgeous!
That being said, this is where things went south. Quick.
I'm told that no sooner had I turned away, Mr. Pleasant (as I've come to call him in retelling this story) extended his hand to me in greeting - a gesture that I clearly missed. Rather than say anything to me directly, he proceeded to turn to the rest of the team, milling about 20 yards or so behind me, and begin a tirade en Français about, among other things, my rudeness and how we had inadvertently parked in his parking space rather than that of the villa we were to visit. The commotion caught my attention and I found myself in the heat of a battle of words of which my honor was a central question. We managed to smooth things out in a few minutes, move the car and avoid any kind of duel at high-noon situations, so I chalk it up as a win even though I'm sure, wherever he is, that man still doesn't think too highly of me. It all just goes to show the surreal qualities of that festive season on the island: emotions run high and absolutely anything is possible. It really is something that can only be experienced first-hand.
For myself, I've decided that the next time I'm on the island I'll try and find my old enemy and buy him a drink to bury the hatchet. Who knows, it could be fun!
Maybe he does have a daughter!