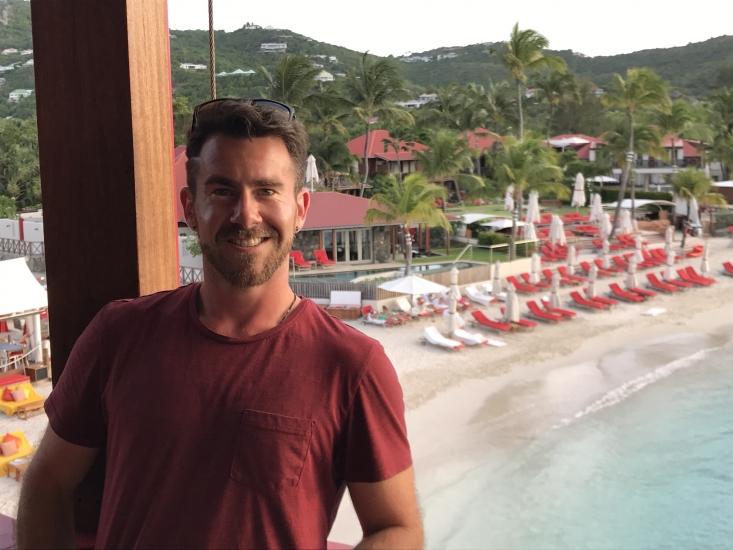 And Away We Go!
By Eric Green | Jul 06, 2017
Today, after exhaustive preparation and planning, each of us on the Private Villa Rentals team is excited to announce the launch of our new travel blog and social media presence, Private Villa Life!
At Private Villa Rentals, we've spent years building relationships within the villa industry and amassing a hand-picked collection of only the finest luxury villa properties around the world to present to our guests. The strategy behind this is a simple one: remove all doubt, fear and apprehension from the process of booking an unforgettable experience and leave our guests with one simple mission: enjoy every moment of their exceptional private villa vacation to the fullest.
With this mission in mind, Private Villa Life was the next logical step our team could take to provide our guests with all the insider information, behind-the-scenes stories and candid moments from our own travels as well as our guests. We have long held the idea that to travel and document the destinations, locales and villas we represent down to the very last detail is the greatest way to ease the minds of our guests, and now we want to share with our followers the stories of those travels. As an extension of our world-class concierge service and hands-on approach to the villa rental business, Private Villa Life is your gateway into our experiences and the experiences of those that have travelled before you.
Follow in our footsteps, heed our advice and learn from our mistakes, see the remarkably beautiful places we visit – places YOU could visit – and enjoy an intimate and insider view of our destinations, villas and adventures before ever stepping one foot on the road to these places yourself.
Want to know exactly what to order at our favorite five-star restaurants? How about skipping the tourist traps in favor of secretive and stunning points of interest! Need some first-hand, background cultural lessons about our destinations? Curious about what to do if you accidentally offend a local by missing his offered handshake!
All of these things and more will be presented to you through Private Villa Life, which also acts as yet another way for our guests and followers to contact our team with any and all questions or inquiries AND – most importantly – earn unique rewards toward an unforgettablePrivate Villa Rentals experience in our signature destinations of St. Barts, St. Maarten and Barbados.
The Private Villa Rentals guarantee has always been that, if we're going to suggest our guests choose anything, be it a certain destination, villa, beach, restaurant or brand of sunscreen, then we're going to try it for ourselves first!
We are thrilled to bring that dedication to life for you with Private Villa Life!